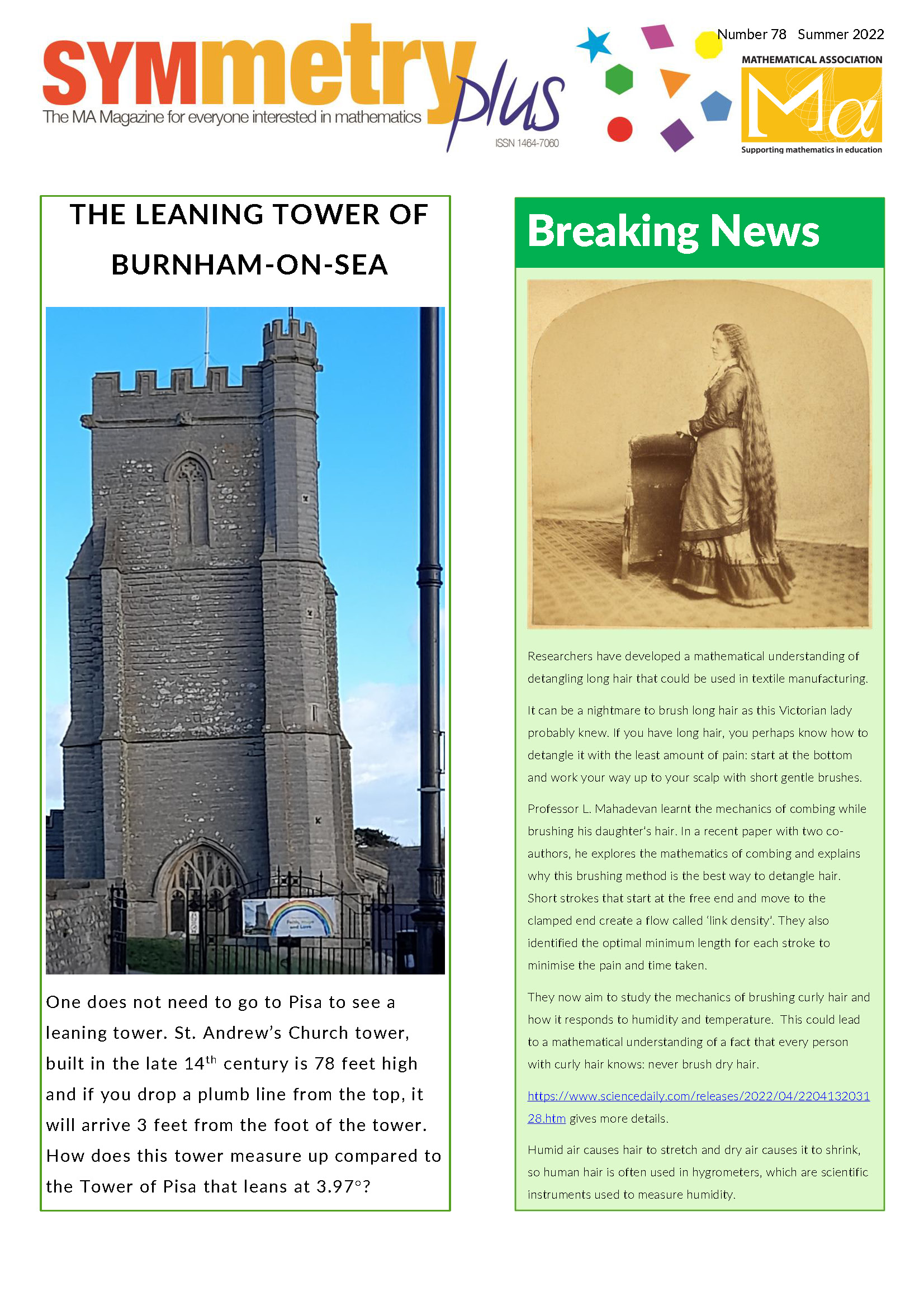 SYMmetryplus is a bright, colourful and lively magazine containing articles, puzzles, problems and competitions for all those who enjoy their mathematics. It is aimed at people of all ages, but especially those from 14 to 18 years. It is published three times a year; spring, summer and autumn.
For further information about SYMmetryplus or to submit pictures or articles you would like to share, please contact the Editor: Peter Ransom
---
You can purchase a subscription to SymmetryPlus here
You can now subscribe to Symmetry Plus by Annual Direct Debit.
Please Click Here to sign up today.
Annual Subscription is £22.00