This site uses cookies. By using the site you accept our
cookie policy
.
Shop


PLEASE NOTE THE MA WILL BE CLOSED UNTIL 29TH MAY. DUE TO STAFF LEVELS YOUR ORDER WILL NOT BE PROCESSED AND POSTED UNTIL 3RD JUNE
Featured this month
Leading a mathematics department is a challenging and rewarding task. This book offers clear advice to subject leaders, who have the potential to serve as role models for other teachers of mathematics. Written by a team of experienced subject leaders, it provides authoritative recommendations, practical examples and detailed case studies. This book has been updated to take account of recent advice and guidance, as well as curriculum changes.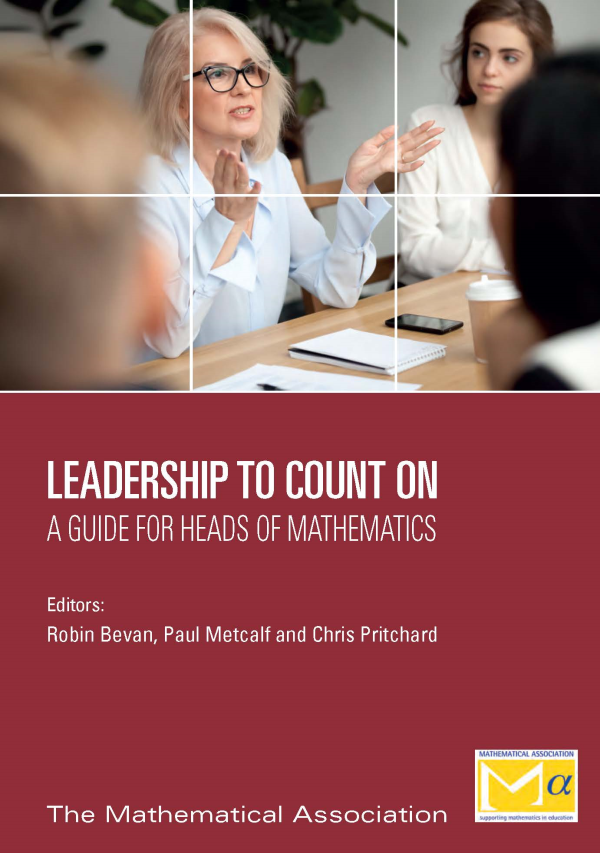 Get ready for the Primary Maths Challenge
---
Members of the MA and non-members may purchase MA books. However, MA members enjoy substantial discounts on resources. If you are not a member, you can join here.
Please note: The MA uses Sage Pay for its online transactions. You can be completely assured that nothing you pass to Sage Pay's servers can be examined, used or modified by any third parties attempting to gain access to sensitive information. (See http://www.sagepay.co.uk/policies/security-policy) for further details.
If you have any correspondence regarding items in the shop please email sales@m-a.org.uk