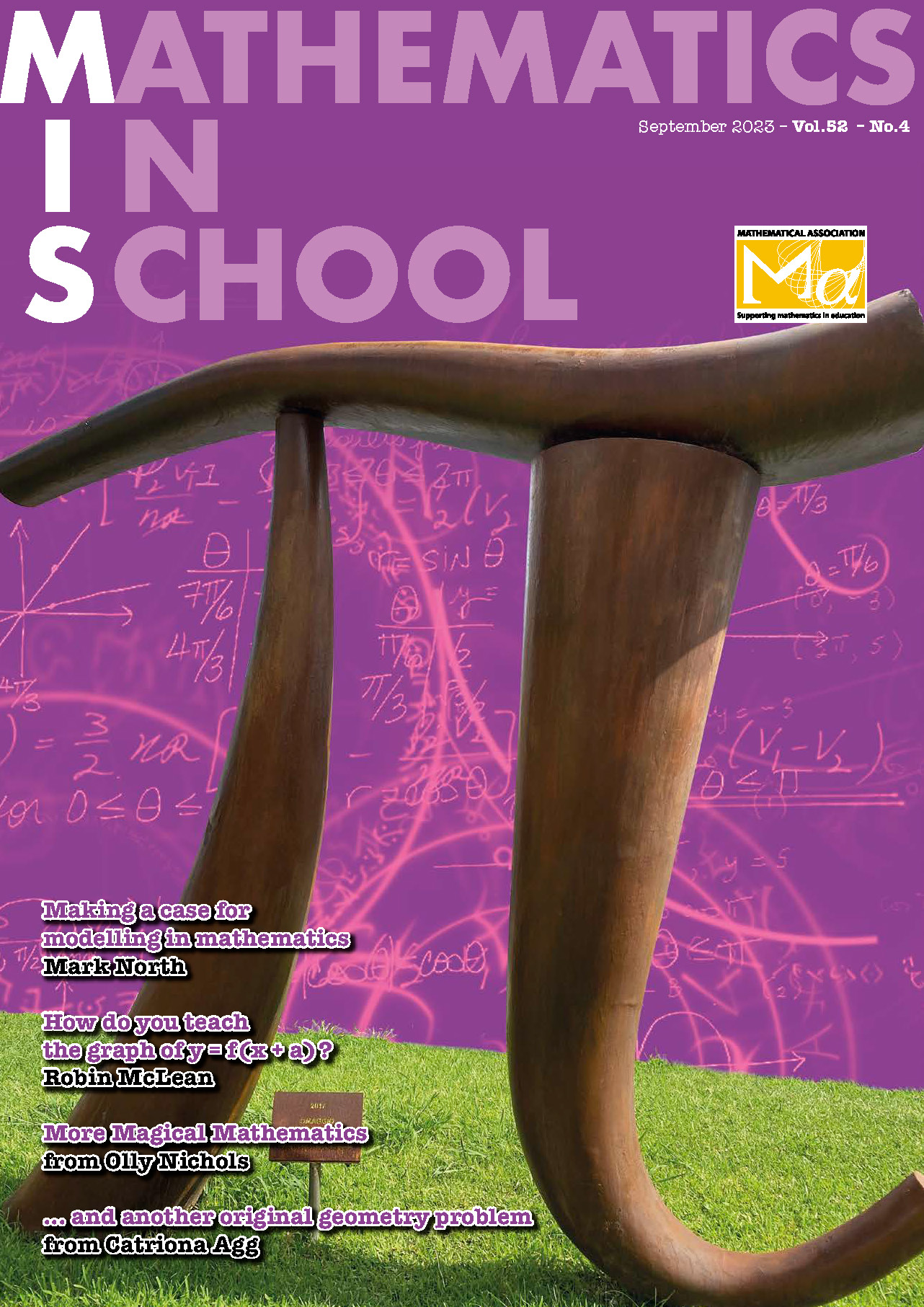 Mathematics in School is a lively and resource packed A4 Secondary Education journal published by The Mathematical Association that is aimed at teachers of secondary pupils, students in training and all those with a professional interest in mathematics education.
As a long established designer journal it is unique among its peers ... contents include contributions from mathematics practitioners at all levels and articles that reflect the best of current thinking and practice by means of exploring further development and sharing practical experiences.
Readers will find helpful advice on general teaching methods and each issue guarantees numerous articles of relevance and a book/product reviews section. Importantly, the wealth of material found in every issue has photocopy rights, providing busy teachers with hands on classroom resources.
Editorial Committee
Editors: Chris Pritchard and John Berry
Reviews Editor: Grant Macleod
The Editorial Committee welcome articles from contributors. Please read the guidelines for authors submitting articles to the Mathematics in School.
Advertising enquiries should be addressed to The Advertising Manager

---
---
MiS JSTOR archive
Did you know there is a wonderful resource in the form of the JSTOR archive of MiS. You can freely access issues going back to issue 1 in the secure members area. Here is an index of volumes from 1-25