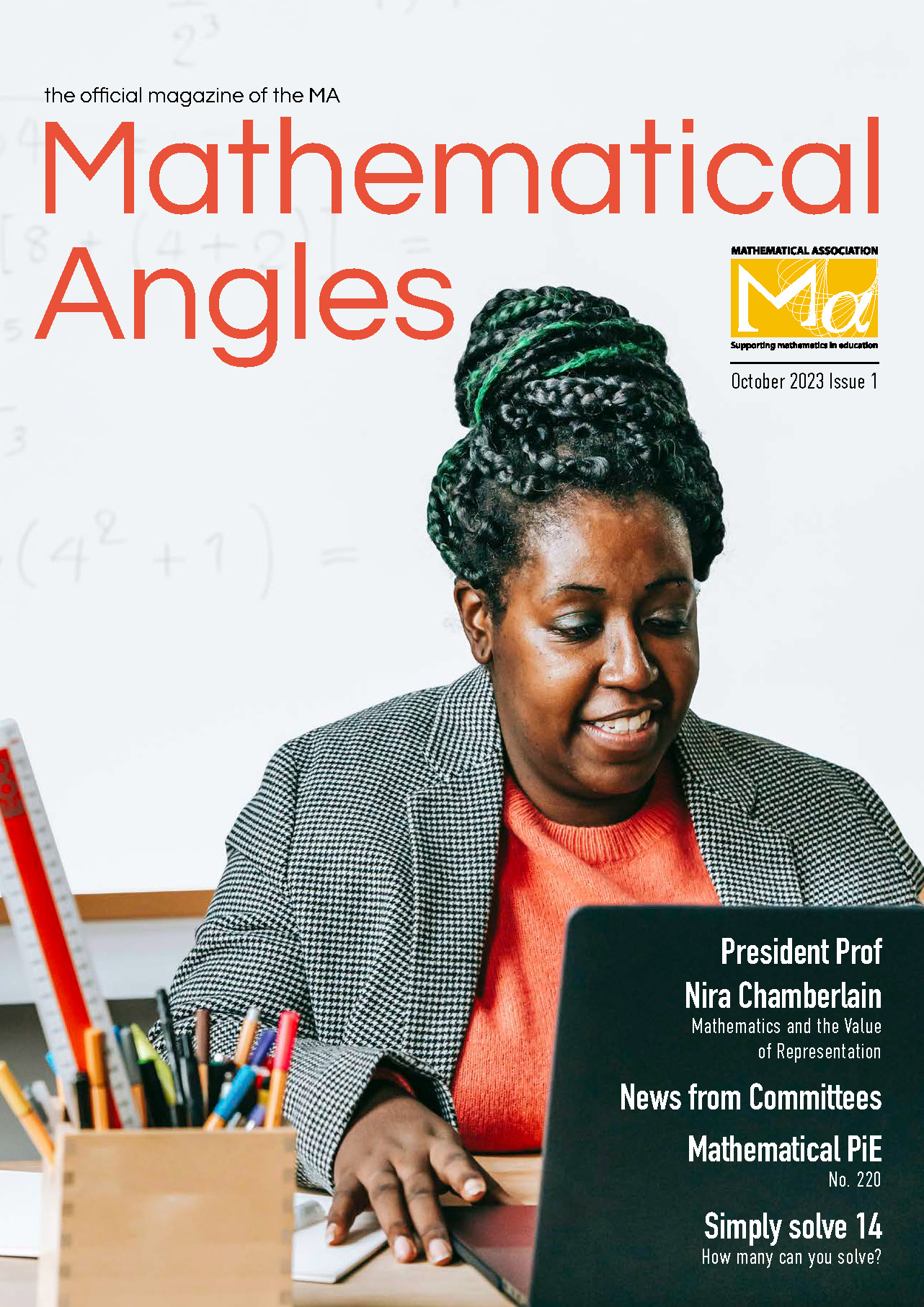 We are pleased to share with you our first issue of Mathematical Angles: the official magazine of the MA.
Combining MA News, Symmetry Plus and Mathematical Pie, this magazine brings the best bits of these magazines into one fresh new look magazine!
We would love you to get involved in the magazine. We have started a letters page, a page for our members to share views on anything they have read, either in the magazine, or elsewhere, that they think others may find interesting.
Items for consideration can be emailed to angles@m-a.org.uk
Not a member? Click here to find out more about becoming a member and to receive this fantastic magazine!