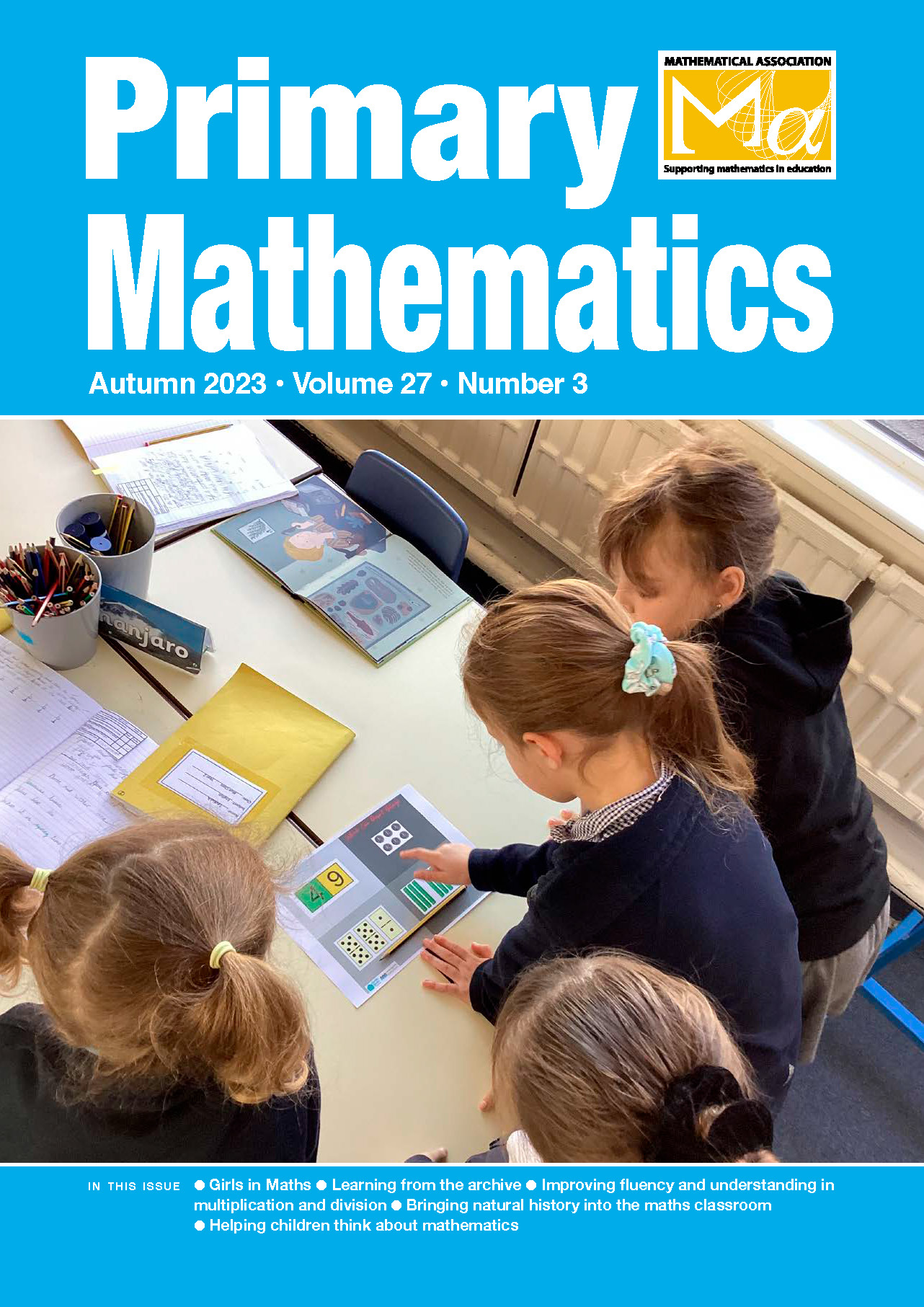 Primary Mathematics, published by The Mathematical Association and written essentially by primary teachers for primary teachers.
The content endeavours to blend ideas for classroom activities with articles about research, events and current news items relevant to Primary Maths Education.
Featured are guest editors, such as Alison Borthwick (spring 2022) focusing her issue on spatial reasoning;
There is also a reviews section for published titles and products.
Senior Editor: Ray Huntley Editors: Ems Lord
---
Do you teach in a primary school?
Then don't just read Primary Mathematics - write for it!
The Editors are keen to include articles, short or long, from practising teachers. Every teacher has examples of things that went well in the classroom which could be shared with colleagues. If you have an idea, please contact the Editors and they will be happy to give any help you need to get it into publishable form. They are also keen to receive news of local events for inclusion.
Please read the guidelines for authors submitting articles to Primary Mathematics.
Advertising enquiries should be emailed to The Advertising Manager.
---