6th Annual Scottish One-day Conference for Teachers of Secondary Mathematics
The annual MA conference for Scottish mathematics teachers took place at the University of Stirling on Saturday, 17th September 2011. The Plenary Speaker was David Crawford.
MA/ATM Secondary Mathematics Roadshow
The first MA/ATM Secondary Mathematics Roadshow was held on Saturday 20th November 2010 at Our Lady's Catholic High School in Preston. It was considered by all involved to be a very successful event and was described as being "relaxed, friendly and tactile!" and "great value for money".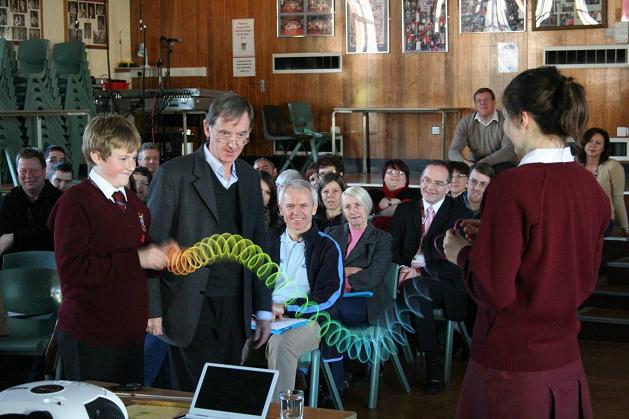 The day began with a most interesting and enjoyable address by David Acheson entitled Proof, Pizza and Playing the Guitar during which David took an off-beat look at some of the most important ideas in mathematics, using live demonstrations and computer experiments. David's address was both entertaining and thought provoking and was considered by many to be the highlight of an excellent day.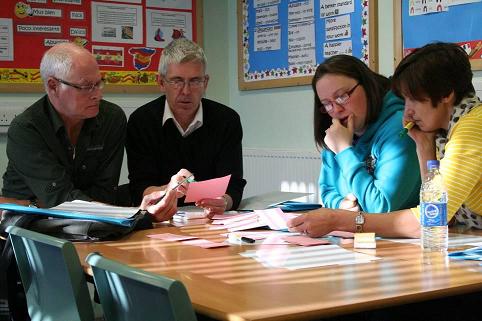 Those attending the event also attended three workshops which they could choose from a very varied selection. Options included mathematics in the community, GCSE mathematics 2010, using GeoGebra to enhance mathematics teaching and learning and a wide range of practical sessions using mathematics activities designed to engage students and develop problem solving skills. The large selection of resources provided on DVDs for all delegates was also very much appreciated.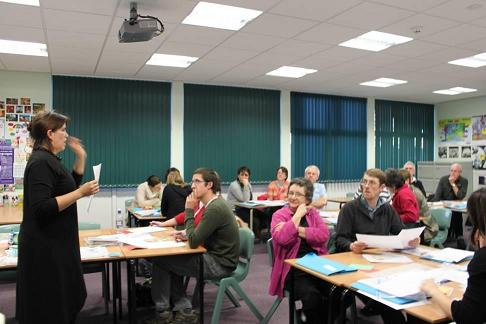 Feedback from the delegates was overwhelmingly positive and we are extremely grateful to those who gave so generously of their time and expertise to make this such a successful event. Particular thanks are due to the headteacher and staff of Our Lady's Catholic High School in Preston for facilitating the event and ensuring that everything ran so smoothly both prior to and during the day.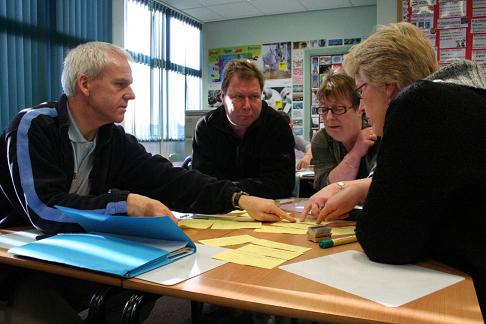 Engaging mathematics: Practical, Creative and ICT-inspired
The annual Yorkshire and Humberside Mathematics Professional Development Day took place on Monday, 1st March 2010 at the Royal York Hotel, York.
This one day professional development event aimed to support teachers to embrace the aims of the new secondary mathematics curriculum through new tasks and teaching approaches.
Hilary Povey gave the opening plenary, "Cre8ate maths - stimulating materials in a world of work context" and the teachers who attended participated in a range of workshops, which included:
Engaging with geometry and other subjects (Tom Roper)
Engaging ideas: trying out a wealth of resources (Rachael Read)
Teaching critical thinking skills in mathematics (Karen Kitchener)
Creative geometry - the easy way! (Liz Meenan)
Transforming transformation geometry with a SmartBoard (Carol Knights)
Using ICT to enhance teaching and learning mathematics at KS3 (Chris Rath)
Exploring the Cre8ate maths activities (Colin Jackson)
New curriculum, New opportunities: Primary Mathematics
Mike Askew and Lynne McClure gave the plenaries at this one day event held at the Institute of Education in London on November 25th 2009.
Workshop session were led by Tandi Clausen-May , Jill Mansergh, Liz Meenan, Cherri Moseley, Mike Ollerton, Bob Vertes, Helen Williams and Liz Woodham.
The workshop themes included:
Getting to grips with Mathematics
creative geometry - the easy way
how to include mathematics in cross- curricular topics
using problem-solving approaches to learn mathematics in all-ability groups
mathematical understanding through rich tasks
people maths
Workshops with an EY/KS1 focus:
a practical approach to working collaboratively
mathematics and the imagination
If you are interested in attending a future event in for primary teachers in London then please contact us.
5th Annual Scottish One-day Conference for Teachers of Secondary Mathematics
The annual MA conference for Scottish mathematics teachers took place at the University of Stirling, on Saturday, 18th September 2010 - Plenary Speaker David Acheson.
Secondary Education Mathematics Conference, run by The Mathematical Association hosted by Stirling University on Saturday, 19th September 2009
The event received extremely positive evaluations from the delegates. Some session leaders have provided downloads.
The first of these are from Monica Kirson: PowerPoint slides and Handout
Alison Ramage Handout
Fiona Robertson PowerPoint slides