This site uses cookies. By using the site you accept our
cookie policy
.
Sir Michael Atiyah and Dame Celia Hoyles become Honorary Members 12 July 2016
Sir Michael Atiyah and Dame Celia Hoyles become Honorary Members
The Mathematical Association is delighted to announce that Sir Michael Atiyah and Dame Celia Hoyles have become Honorary Members. Honorary Membership is awarded in recognition of outstanding contribution to mathematics or mathematics education and only in exceptional circumstances.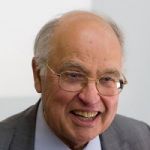 Sir Michael has been one of the great luminaries of British mathematics in recent decades, with major contributions to algebraic geometry, topological K-theory, index theory and gauge theory. He has held a string of top academic positions, including the Savilian Professor of Geometry at Oxford University, Director of the Isaac Newton Institute for Mathematical Sciences and Master of Trinity College, Cambridge. Sir Michael has also held the Presidency of the Royal Society of London and of the Royal Society of Edinburgh. He was awarded the Fields Medal in 1966 and the Abel Prize in 2004. In recognition of these achievements, he was knighted in 1983 and became a member of the Order of Merit in 1992. Sir Michael served as MA President in 1981-82.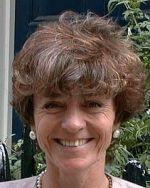 Dame Celia taught mathematics for five years before moving into academe, first at the Polytechnic of North London and then in 1984 to a Chair at the Institute of Education (now at UCL). With major research interests in educational technology, the learning and teaching of proof and the professional development of teachers, she developed a substantial opus of work of great significance for the classroom. Dame Celia has served as Chair of the JMC (1999-2003), Government Chief Adviser for Mathematics (2004-2007) and Director of NCETM (2007-2013), and she was the recipient of the Hans Freudenthal Medal in 2003 and the Royal Society Kavli Medal in 2010. She became Dame Celia in 2014 in recognition of her work at the NCETM.