Primary Mathematics Challenge



Parents and pupils - try the PMC paper Live on line
or buy the PMC book!

Have you tried Primary Maths Problems live online?



PMC Newsfeed March 2015
We are once more at the end of a successful PMC Year.
Over 79 000 pupils in 2035 schools entered with 1184 pupils who scored 21 or more being invited to take part in the Bonus Round in February.
8 pupils scored full marks, 12 scored 24/25 and 30 scored 23/25. These 50 pupils will be receiving Gold medals. 153 pupils will receive Silver medals and 327 will receive Bronze medals. Congratulations to all the pupils who were invited to take part in the Bonus Round and especially to the medal winners.
We thought our politicians would like to know about the excellent achievements of your pupils, so we sent a copy of PMC papers to Education ministers and to the members of the All-Party Parliamentary Group for Maths and Numeracy and asked them to try the questions and let us know how they did. We have only had one response so far, from Nick Gibb, Minister of State for School Reform. He has not had time yet to try the paper, but is looking forward to doing so. Let us know what you think, Nick!
We received very positive feedback from pupils:
Very challenging. But I like to be challenged
Trickier than the practice papers.
I liked the fact I had to use my general knowledge as well as my mathematics to answer the questions.
They made the questions quite fun in a way.
It wasn't that scary once I started.
I think the PMC is brilliant.
There were two questions that really stumped me.
I hope in the future you will stop your 'when does blah meet blah?' questions!
And from teachers:
A set of challenging questions promoting mathematical thinking.
An excellent variety of questions and a good level of challenge.
Good to see the mathematicians who have flexibility in their approach to problem solving.
Pitched just right for my highest achievers, challenging them in new ways. They enjoyed the cryptic nature of the questions.
Loved it! Some great questions to promote discussion and reasoning.
This was the first time we got through to the Bonus Round, so it was great to participate and stretch our able pupils.
Everyone is excited about our two pupils who got through to the Bonus Round. What a great achievement.

If your school has a medal winner, why not contact your local press and ask them to include an article on him or her. If you contact the MA office we'll help by supplying a press release pro-forma for you.
The next round will take place in November 2015. Put a date in your diary to remind you to order your packs in September. Orders placed before October 5th qualify for the Early Bird discount.
The next round of PMC will take place in the week beginning November 16th 2015.


1054 Bonus Round OMR sheets were received in time to be entered into the February results. The distribution is shown here:


| | | | | | |
| --- | --- | --- | --- | --- | --- |
| Mark | 0-5 | 6-10 | 11-15 | 16-20 | 21-25 |
| % of pupils | 0.4 | 6 | 33 | 47 | 13 |
| | |
| --- | --- |
| Gold | 50 pupils scoring 23-25 |
| Silver | 153 pupils scoring 20-22 |
| Bronze | 327 pupils scoring 17-19 |
Click here for a list of award winning pupils for the PMC Bonus Round 2015.
Contacting MA office
PMC policy is that any contact regarding PMC is made through the schools. We are happy to respond to queries from teachers regarding the Challenge. Increasingly we are receiving queries from parents about their children's performance in PMC. We refer these back to the schools and would ask that you make clear to parents that any queries should be channeled through the school.


On-line registration and results
This year, many schools were able to successfully register and return their results on-line.

What is the PMC?

The PMC is a test with multiple-choice problems which interest pupils and are mathematical. It is aimed at the top 60% of pupils in Years 5 and 6 England and Wales, P6 and P7 in Scotland, and Years 6 and 7 in Northern Ireland.

What do your pupils get?

the chance to take part in a national challenge
10 easy questions to start with
all pupils should achieve a reasonable score
certificates presented by the school
high-scoring pupils will be invited to take the PMC Bonus Round in February 2014

What do the teachers get?


Each pack of 10 PMC papers also contains:

1 gold, 2 silver and 3 bronze certificates
1 photocopiable Took the Challenge certificate
mark scheme
Also provided are full instructions, solutions and follow-up ideas for the classroom, feedback sheet, and an opportunity to raise the profile of maths in your school.
Cost per pack: £9.00 + VAT (schools can reclaim the VAT costs).
All packs will be posted out using the Royal Mail tracking system. The cost for this (&pound1.10 + VAT) must be added to each order.

Overseas Orders


To ensure orders reach schools abroad on time, it has been decided that they must be sent airmail. Please select one of the rates to add to your order to cover the airmail postage. (You can order more than 11 packs; the airmail cost will be emailed to you.)
Quantity
of packs
EUROPE
REST OF THE WORLD
Air Mail
Surface Mail
Air Mail
Surface Mail
1
£2.32
£2.28
£3.89
£2.28
2
£3.09
£3.42
£5.29
£3.42
3
£4.19
£4.84
£7.51
£4.84
4
£5.29
£5.86
£9.73
£5.86
5
£6.39
£7.22
£11.95
£7.22
6
£6.94
£8.24
£13.06
£8.24
7
£8.04
£9.60
£15.28
£9.60
8
£9.14
£10.62
£17.50
£10.62
9
£9.69
£11.64
£18.61
£11.64
10
£10.24
£12.32
£19.72
£12.32
11
£10.79
£13.00
£20.83
£13.00
For International Signed for option add £4.95 to the postage cost.
12 Packs or more, please contact the PMC Office pmc@m-a.org.uk for prices.




Downloads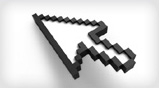 Team Members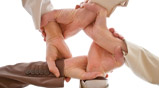 These are the people who work on the PMC. They are all volunteers who enjoy setting problems which are intended to motivate and 'stretch' young people!
PMC Book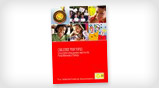 The book contains all the PMC problems from November 2002 to February 2006 arranged in four levels of difficulty.
FAQs